The distinction between social anxiety and panic disorder is probably the most misunderstood subject concerning the anxiety disorders. Many clinicians and therapists have not been adequately trained to understand or diagnose anxiety disorders in general -- and the clear-cut distinction between these two anxiety disorders is often misunderstood.
Even normally reliable and scientific sources fail to make correct distinctions between these anxiety disorders.
These basic distinctions are imporant to make, but it is also necessary to realize some people fall in the middle of this diagnostic classification system.  A person can have both panic disorder AND social anxiety disorder, but is likely that one is more dominant than the other.  Both conditions can be changed.
Confusing the picture even more is that many people with any type of anxiety disorder are typically misdiagnosed as being "depressed''. This occurs because most people with an anxiety disorder, including panic disorder and social anxiety, are  naturally "depressed" over their anxiety and the significant impairment it causes in their daily lives.
Technically, it may be more accurate to diagnose people with anxiety disorders as "dysthymic". The main point, however, is that it is the anxiety that causes the depression (i.e., dysthymia) and not the other way around. Once the anxiety shrinks and is overcome, the depression goes away with it.
PANIC DISORDER
People with panic believe very strongly that the "panic attack" they experienced means that something is physically wrong with them.
For example, many people with panic disorder fear that they are having a heart attack, that they're about to lose control, or that they're going crazy. Other people with panic believe that because they can't catch their breath that they're suffocating, or that the dizziness, lightheadedness, and "unreal" feeling they experience means they have a terrible undiagnosed illness.
For example, the person with a tightness around the head fears they have a brain tumor. The person with muscle spasms fears they're coming down with a muscular disease. Heart palpitations and/or skipped heartbeats "prove" that there's something wrong with the heart.
People with panic disorder can be checked, rechecked, and repeatedly use the hospital emergency rooms before it ever becomes clear to them that they are legitimately suffering from anxiety, and not a physical, medical condition.
At first, people with panic feel like they're losing control or going crazy, or that they are having a heart attack.
The central point is that people with panic fear that they have a physical, medical disease.  Otherwise, what else could explain the suddenness and awfulness of that first panic attack? How could the mind have something to do with the horrible swirling emotions and feelings that overload the person during this traumatic and emotional attack?
A great many people who experience their first panic attack find their way to the hospital emergency room or go directly to their physician's office. They feel their life is in danger and they legitimately want a diagnosis to explain it.
When doctors report that they can find nothing wrong with the person medically, it only heightens the person's anxiety. After all, something must be wrong  or else how do you explain the horrific sensations and emotions they went through during the panic attack?
Unfortunately, many people are never told that they are experiencing anxiety, and that a panic attack could be the culprit.
Sometimes, especially when the panic attacks occur frequently and in many diverse places, the person feels more and more restricted as to where they can go and still be safe. When a person feels their "safety zone" is a limited area around their house, and they fear they'll have panic attacks as a result of getting too far away from this protection and safety, they may become agoraphobic.  That is, they will typically stay in their homes, avoiding the outside world, for fear of having a panic attack. 
People with panic disorder are generally sociable people, and they do not avoid social encounters or social relationships because of fear.  The reason for avoidance is fear of having a panic attack in public, where they feel vulnerable and unsafe. 
SOCIAL ANXIETY DISORDER (Social Phobia)
People with social anxiety disorder do not believe that their anxiety is related to a medical or physical illness or disease. This type of anxiety occurs in most social situations, especially when the person feels on display or is the center of attention. 
The socially-anxious person has extremely high anxiety when they're put into a position to make small talk with others or interact in a group. The anxiety becomes worse when the person fears that they are going to be singled out, ridiculed, criticized, embarrassed, or belittled.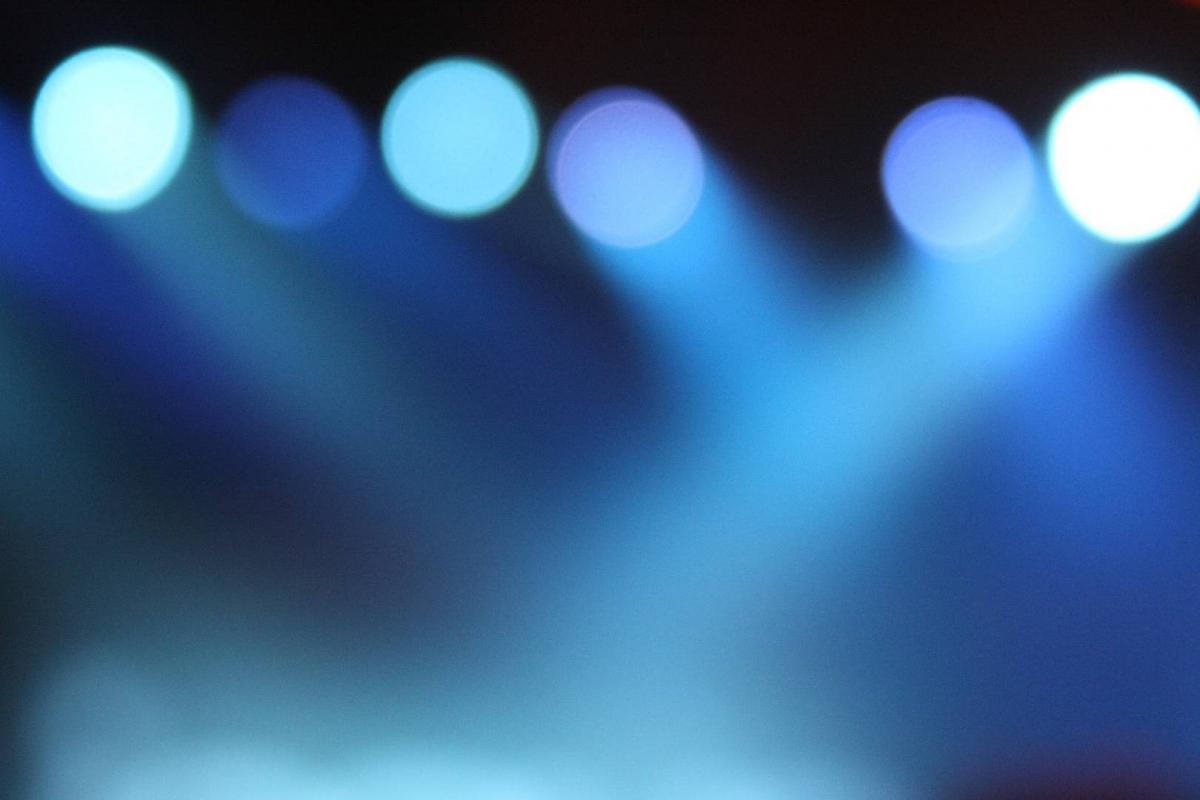 People with social anxiety find it to be a terrifying experience to interact with unfamiliar people, give any type of public presentation, or even be publicly noticed. For example, the office may be planning a birthday party for the socially-anxious person -- and instead of this being a pleasant and happy experience -- it will cause great anticipatory fear and dread -- because they will be on display.....in front of all those people...and then they fear they will do something to make a fool of themselves.
The person with social anxiety is sometimes viewed as "quiet", "shy", "introverted", or "backward". They are continually concerned that other people will notice their anxiety and they will be humiliated and embarrassed as a result.
Most people with social anxiety disorder hold down jobs that are well beneath their capabilities and capacities because they fear job interviews, working in a position where there is too much public contact, and being promoted to a position where they would have to supervise other people.
When socially-anxious people isolate themselves as much as possible and are somehow enabled to stay at home and not work, their social contact can drift down to the immediate family or to absolutely no one at all.
Once a person avoids almost all social and public interactions we say the person has a severe case of social anxiety disorder, or an avoidant type of social anxiety disorder. As you would expect, people with social anxiety disorder have an elevated rate of relationship, occupational, and academic difficulties, as well as potential substance abuse problems.
To escape the constant anxiety, many people with an anxiety disorder (both panic and social anxiety) turn to alcohol and substance/drug abuse.
Differences Between Social Anxiety and Panic Disorder
People with panic disorder experience a horrible anxiety attack accompanied by many physical symptoms that are originally interpreted as a physical, medical problem. Socially-anxious people experience horrible anxiety in social situations that lead them to stay away from other people because of the anxiety it causes. They see anxiety as a "fear" and do not believe it is caused by a physical, medical condition. 
Panic and agoraphobic people are many times very social. In fact, the majority of panic people enjoy the company of talking and being with other people. This is nowhere more apparent than in a therapy group  with other people who have panic and/or agoraphobia. The room is alive, active, open, friendly, and sometimes even noisy.
Contrast this picture with the life of socially-anxious people. Even though they are lonely and would like to be with other people and enjoy their company, the heightened anxiety this would cause overpowers the loneliness. Thus, the socially-anxious person stays alone. In a therapy group meeting of socially-anxious people, the room is fairly subdued, particularly during the first few sessions. Individuals are afraid of talking, drawing attention to themselves, and risking anticipated embarrassment.
Agoraphobia/Avoidant Personality Disorder
Contrary to popular conception, people with social anxiety disorder do not develop agoraphobia. Agoraphobia results from the fear of panic attacks, not from the fear of social interactions. Likewise, people with panic disorder do not develop avoidant personality disorder. Avoidant personality disorder results from social anxiety as people continue to cut themselves off from most of the world because of the fear of social interactions and other people, not from the fear and dread of having a panic attack.
In addition, current research indicates there is no such thing as "avoidant personality disorder".  That is, no separate and distinct disorder exists that cannot be explained by social anxiety disorder itself.  Avoidant personality disorder is typically a stronger or more severe case of social anxiety disorder.  It is quantitative, as opposed to qualitative.  Avoidant personality disorder is a more severe and avoidant case of social anxiety disorder. 
(Note: We, as a therapeutic and research community, are light years behind where we should be concerning the anxiety disorders. It is still prevalent within our own professional communities to dismiss the anxiety disorders as unimportant and not be able to make the clear-cut clinical distinctions that are apparent to those who specialize in this area.)
The Problem with "Panic Attacks"
Also, contrary to current psychiatric/psychological nomenclature, people with social anxiety do not have "panic attacks". They experience extreme anxiety in social settings where they fear they will have to perform or be on display. It is not uncommon for socially-anxious people to use the terminology "I panicked". Again, however, the distinction here is that the person is not talking about the sensations leading to a physical pain or condition. They are referring to a very high level of anxiety and the adrenaline rush that accompanies it. 
It is possible for a person to have concurrent symptoms from both of these anxiety disorders, although one or the other will usually be more prevalent.  For example, a person with panic may also be socially-anxious concerning several different life situations, such as fear of public speaking and fear of being assertive. It is also possible for a person with one of the anxiety disorders to develop another disorder at a different period during the lifespan. People may also simultaneously suffer from several of the other anxiety problems, such as obsessive-compulsive disorder, post-traumatic stress, and/or generalized anxiety disorder.
It appears from the latest epidemiological data that social anxiety disorder is the most common of the anxiety disorders.
Lending credence to this data is that many socially-anxious people find it extremely difficult to seek help – going to therapy is a social event where the person is dealing with an authority figure on a 1:1 basis. Just the thought of this can create high levels of anxiety, and hold the person back from seeking help (even though they want it desperately).
Panic disorder with and without agoraphobia seems to be the second most common anxiety disorder.
The anxiety disorders as a whole continue to be the disorders that plague and afflict the largest number of people on the planet.....
The anxiety disorders as a whole continue to be the area in which the LEAST amount of research and clinical experience is available.....
The general public continues to hear more about the obscure psychological disorders that seem bizarre and strange, thus commanding a greater deal of media attention.....
And because of this mis-focus, people with anxiety disorders continue to be the losers...
Every Anxiety Disorder is Treatable and Can Be Changed
Please read our other pages on the anxiety disorders. And remember...each and every anxiety disorder is both treatable and can be conquered. No one needs to live their life with an ongoing anxiety disorder. Help IS available, but please seek out help carefully from professionals who have experience in treating anxiety disorders.
At present, the best help seems to exist in anxiety clinics whose practice focuses solely on these disorders. Ask questions of anyone you may potentially visit. Make sure they fully understand the problem that you want help to overcome. Don't let anyone tell you that panic, agoraphobia, social anxiety, or avoidant personality disorder cannot be overcome.
There are many of us who have suffered through the pain of an anxiety disorder first hand, and can vouch for the fact that it is possible that you can overcome anxiety, too. An experienced and knowledgeable therapist and a motivated client is all that is needed to gently move ahead and conquer the worst of your fears.